Behind SenseTribe's mindset!
Collective intelligence is more accessible if everyone in the room is aware of basic principles and goals of the activity. We like to share how we do things so you can follow our journey.
Read about our Tribe's latest thoughts and actions.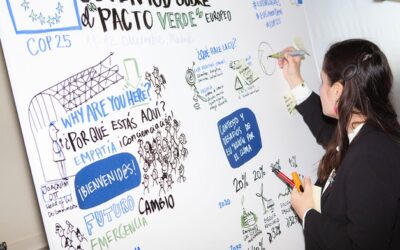 Creating illustrations during gatherings brings supports the practice of deep listening and the possibility to share insights with the whole world.
read more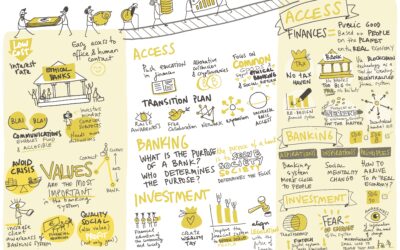 La facilitación gráfica es una herramienta poderosa para apoyar a un grupo a digerir grandes cantidades de información. Para evitar abrumarse y poder navegar la complejidad, la creación de ilustraciones y paneles visuales son grandes aliados.
read more
La moda y la sostenibilidad se dieron cita en la terraza del Impact Hub de Piamonte, en un evento organizado en torno al ODS 12 en el que no faltaron cócteles tropicales y música en vivo para dar la bienvenida al verano. Sensetribe ha...
read more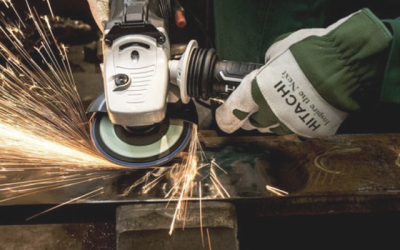 ResponsibleSteel es una plataforma que ofrece el primer estandar global de certificación en la industria del acero. Desde SenseTribe Consulting hemos apoyado esta nueva iniciativa implicándonos con todos los miembros de la plataforma.
read more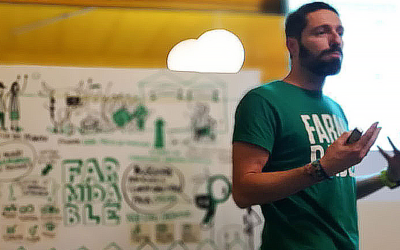 Ha sido un placer apoyar a Farmidable en un evento de fundraising en el Impact Hub Madrid con una facilitación gráfica. Farmidable es un nuevo modelo de distribución de productos locales, de temporada directos del productor al consumidor a...
read more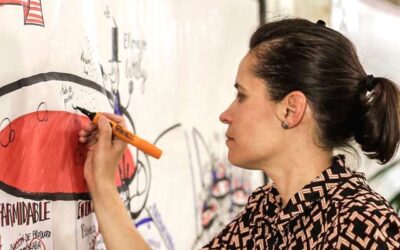 ¿Podemos hacer algo en nuestro día a día para financiar iniciativas sociales? SenseTribe ha tenido el placer de colaborar con la segunda edición de S.O.P.A Madrid, un espacio de microfunding que apoya a emprendedores sociales a transformar sus...
read more