About the course:
How can you scale an agile organisation without loosing agility?
How can large organisations minimise management efforts and bureaucracy by reinforcing self-organisation beyond agile methods?
How to nurture a culture of innovation beyond an agile team, minimise hierarchies and create an attractive working environment for young talent?
Organisations all over the world are trying new ways to increase effectiveness and organisational agility. Self-organisation, increased autonomy and effective collaborative work methods are only part of the emerging patterns.
Sociocracy 3.0 offers a rich menu of possibilities that can be adapted to each organisation's unique context and that build on Sociocracy practices, non-violent communication and lean & agile methods.
In this 3-day course, you will discover methods to navigate complexity and maximise value delivery for teams, customers and your organisation.
For whom is this course?
This training will bring great value to:
Project Managers, organisational change facilitators, consultants and HR
Leaders and managers interested in exploring self-organisation and self-management
Agile coaches, SCRUM Masters, product owners and consultants
Learning objectives:
After this 3-day course you will:
Discover what Sociocracy 3.0 is and how various patterns and practices offer a menu of options for organisations wishing to build resilience, adaptability and effectiveness.
Understand S3's core principles and patterns. Find out how they help free potential, supporting system wide, continuous improvement.
Understand the principle of consent, appreciate its effectiveness as an alternative to consensus in decision making and learn skills in its application.
Discover methods to facilitate collaborative processes, draw on the collective intelligence, insights and creativity of teams, and guarantee the potential for equivalence in decision making.
Discover how to apply and scale agile governance processes across multiple domains, build reflexivity and nurture positive organisational evolution.
New tools that you can take with you and implement tomorrow and that are completely compatible & complementary to SCRUM and agile methods.
What past participants say about the course:
"This course includes rich material that has been developed with care and is very practical at the same time. You will discover Sociocracy 3.0 with its  principles and patterns. With practical exercises the experience is practical and allows you to integrate learning. The course has provided me with concrete solutions and ways to address current and future problems!" Ana Buigues Grimalt (Product Owner y Change Agent, BBVA & BBVA Next Technologies)
"We are a company that uses Holacracy and although we believe we are very good practitioners of Holacracy and Sociocracy, we still learned quite a lot from the course. We highly recommend anyone who is interested in learning how Sociocracy works and experience it from first hand, to attend the course!" Marin Petrov (CEO of Hack and Paint)
"'Good enough for now, safe enough to try.' – This sentence brought me to the S3 training and with the help of Hugo and Mira I discovered the patterns that go with it and that now serve me in many ways during my day to day." Francisco López Cacheda (Agile Coach, BBVA & Sngular)
"This training helped me to grow personally, it has helped me understand the mindset of Sociocracy 3.0 and how it connects with my own. This is reflected in the principles and in the patterns that allow us to help organisations to become better places to work for everyone who forms part of it." Jesús Escribano Llorente (Agile & Lean Practitioner)
General information
Training dates: 18th -20th May 2020, 9:30-18:00
Food & snacks: Included in the course price
Language: English, possibility for translation to Portuguese available.
Accreditation: Certificate of attendance issued by SenseTribe Consulting
 Venue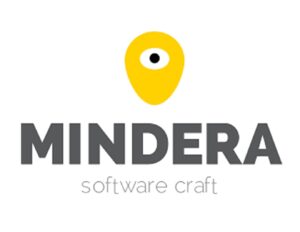 Mindera is an organisation that believes building software can be fast and simple. We build high performance, resilient and scalable software systems to empower global businesses. We develop our projects by thinking Agile and focusing on building value-adding products! We are proud of our work and we love to learn all and everything while navigating through a collaborative environment.
Porto Offices: Rua Gonçalo Cristóvão 347 – s404, 4000-270 Porto, Portugal
Facilitators:
Hugo is a game changer and a collaboration catalyst and member of LearnS3. : he helps individuals, teams and organisations collaborate and thrive together, creating innovative and highly effective projects and solutions. He is a passionate Agile Coach, Facilitator, Scrum Master and Project Manager working in the IT sector for more than 20 years. Was the founder and Chief Operations Officer of a (gourmet) software development and integration company based in Lisbon, co-founder of guincho.org and is currently a business, project and talent developer at Sngular.
Hugo has been active in the Agile and Lean world since 2008 and facilitates some of the S3 patterns today. He had his first S3 training in 2015 with James Priest and Lili David and has since then studied, practiced and become an ambassador of S3, facilitating workshops in several European countries.
Co-founder of SenseTribe Consulting & member of LearnS3, process facilitator, team coach and specialist in participatory methods.
Mira is German/Iranian and has worked in international business for over 15 years. Over the past 8 years she has helped to develop 3 international businesses, two of them with a participatory model.
Mira is SCRUM Master, a practitioner of Participatory Leadership and a non-violent communication certification candidate. She will share with you hands-on experience and learning points directly from the practice of applying Sociocracy 3.0 in a horizontal, multidisciplinary, 'teal' work environment.
Registration details
Course fee: Early bird valid until April 15th: 1112€, after that: 1235€ (VAT not included)
This course fee includes: course participation, course manual, lunch & snacks.

This training is a derivative of "

Sociocracy 3.0 – All Patterns Explained" by James Priest and Bernhard Bockelbrink, used under

CC BY

. "SenseTribe Consulting" is licensed under CC BY by Mira Bangel & Hugo Lopes.