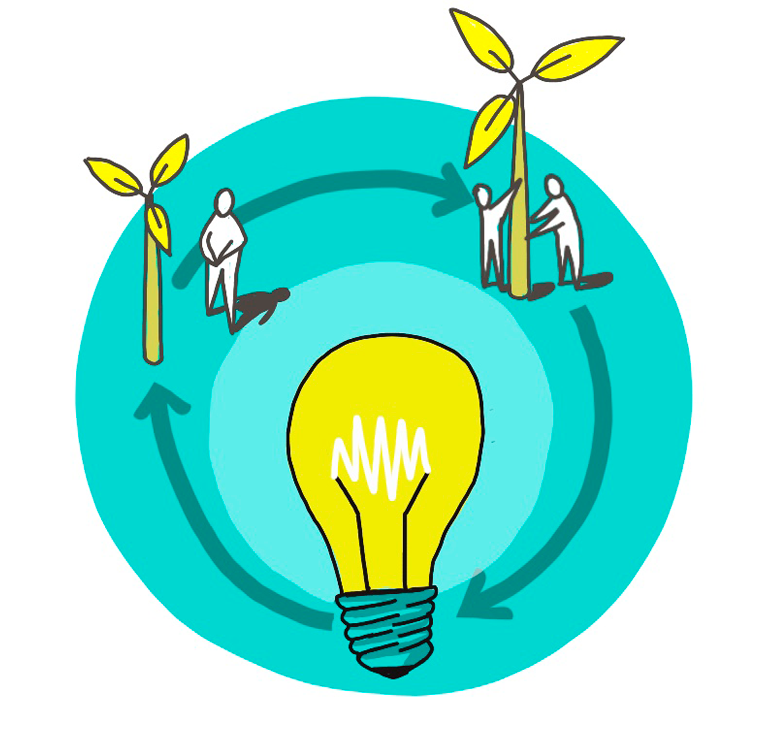 Co-creating sustainable and inclusive solutions. Moving from linear to circular designs.
We support teams and organizations during design processes to create services and products that minimise environmental impact and maximize social inclusion. During the process our goal is to bring awareness on the complex nature of environmental issues, encourage multidisciplinary collaboration and activate creative thinking. We also offer learning experiences, where we share tools, methodologies and best practices that will support and guide towards more sustainable design solutions.
WHAT WE OFFER:
Process design facilitation for Sustainable digital services and products (UX/UI)
Trainings on Sustainable design thinking

Design of visual thinking learning materials and gamification sessions

Coaching on sustainability
Facilitation of Participatory sessions to raise awareness and collaboration around sustainability (individual, collective and environmental well-being practices)
FOR WHOM?
Companies and entrepreneurs in the transformation process towards a sustainable business model.

Individuals designing services and products.

Business and digital design schools
WHAT ARE THE BENEFITS?
Build capacity to adapt business strategy to the current environmental and social needs.
Support and co-create business solutions that encourage a customer centric mindset and sustainability practices within the organization.
Identify hidden business opportunities, exploring new possibilities through alternative mindsets and creative practices.
An improved sense of purpose, coherence and contribution on your team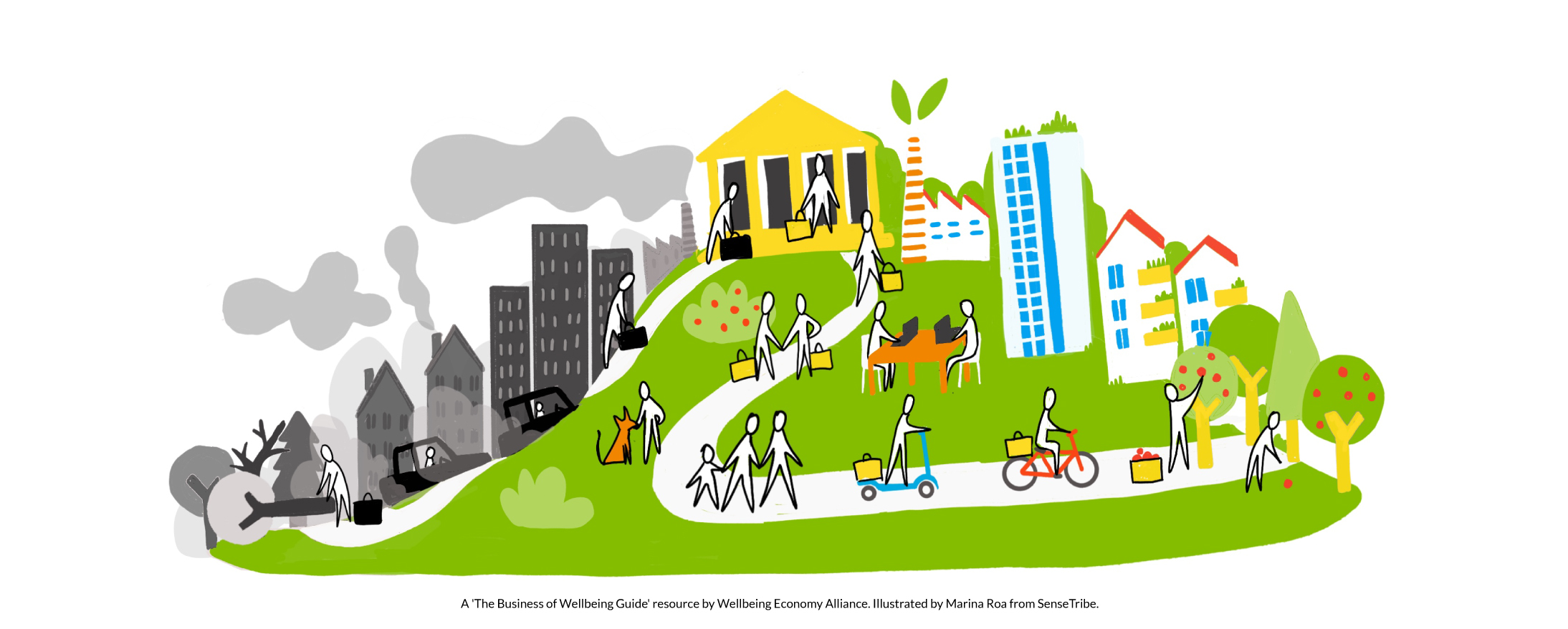 The result of our collaboration with the Wellbeing Alliance to encourage alternative management models is now available One of our main goals as a company is to help develop and encourage other ways to run businesses, which reflect or incentivize alternative business...
read more