What now? Remote collaboration, strategy and teamwork

In the current situation we are experiencing due to the Covid19 crisis, companies and individuals are finding themselves confined to their homes to prevent the risk of contagion and are consequently forced to work from home. This situation results in major challenges that are of concern for organizations and employees. 
We want to do our best to support teams and organisations so they can continue to operate. Here an overview of group training sessions and services that we offer in response to that. 
 Download full service overview
Some more details about our offering
We offer support in the following languages: English, Spanish, Italian, German, Dutch, French, Greek and Portuguese.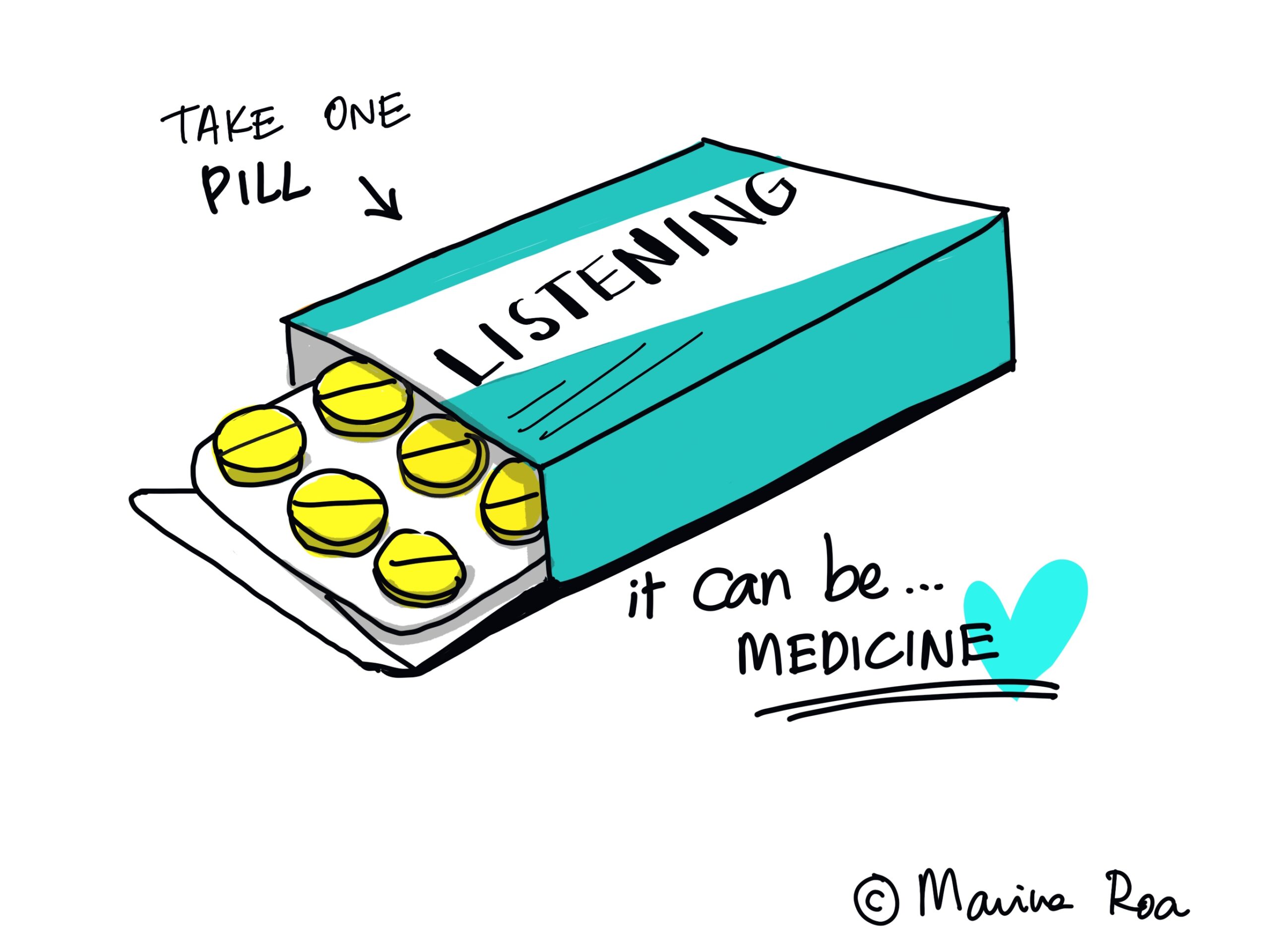 Creating illustrations during gatherings brings supports the practice of deep listening and the possibility to share insights with the whole world.
read more
Some of our trainers and work partners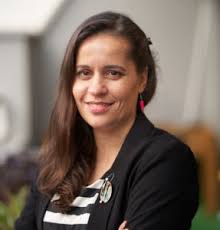 Marina Roa
Co-founder of SenseTribe, learning specialist with more than 15 years of experience, passionate about finding creative and peaceful solutions to problems. Marina holds a degree in Psychology and a Masters in Human Resources and also a dregree in design, art & illustration. She is certified in creative thinking and business agility and a seasoned non violent communication practitioner.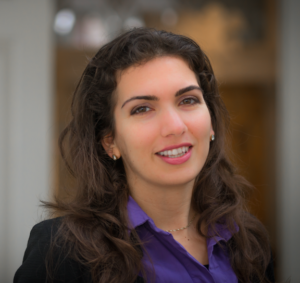 Mira Bangel
Co-founder of SenseTribe, member of LearnS3, and co-creator of Strong Teams Talk about Elephants, with 13 years of experience in Pan-European organisations. Mira is an experienced facilitator and team coach, passionate about fostering participation, authenticity and collaboration for a meaningful purpose. She hosts participatory processes, and organizational development using S3, Art of Hosting, Design Thinking, SCRUM & NVC.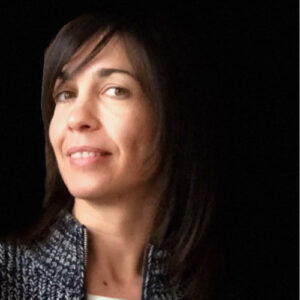 Raffaella Toticchi
Co-Founder of SenseTribe, experienced project manager and facilitator of collaborative communication processes. Raffaella seeks new practices, tools and formats to communicate effectively while encouraging participation. She is an experienced facilitator and project manager and uses practices like participatory leadership, Sociocracy 3.0, Lean & Agile and SCRUM.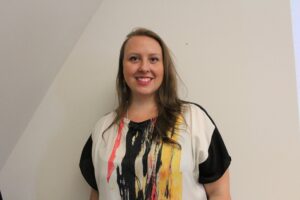 Laura Grassi
Seasoned facilitator and consultant of participatory processes with an expertise in group facilitation, participatory leadership, nonviolent communication (NVC), organizational team development.
[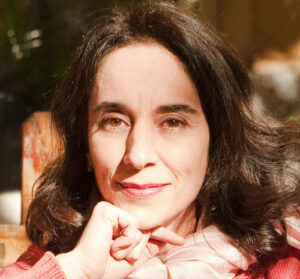 Maria Lorente
Maria is an experienced facilitator and consultant for relational leadership and organisational development. Maria is passionate about helping clients develop the capacities required for behavioural and cultural change initiatives, team performance and contributing to sustainability in a complex world. Maria has 16 years of experience in corporate business, with focus on international strategy development and implementation, planning and performance, process improvement and change management.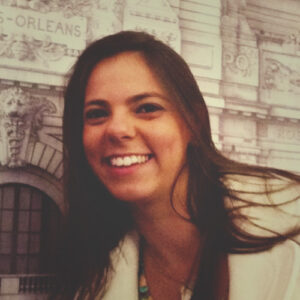 Angela Souza
Angela is an experienced project and client account manager with over 8 years of experience in the international creative, PR and cultural field. She has experience at managing distributed teams and projects with a high work pace. She has a hand for developing strong work relationships with different stakeholders and people from different cultural backgrounds. Angela is an experienced facilitator of effective and enjoyable meetings and can share her own experience together with practices like Sociocracy 3.0.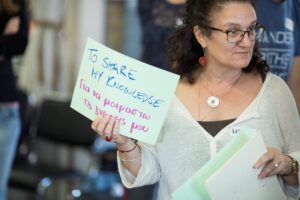 Maria Scordialos
Maria is a process artist, host and social entrepreneur, creating the conditions for individuals, teams and senior management boards to live their fullest potential. She offers her natural ability to see patterns, create structure and design processes so that new solutions and forms can be co-created. Maria has applied this through working as a corporate director in the public sector in the UK, a consultant for over 20 years, a co-initiator of the Art of Hosting and Harvesting Meaningful Conversation, as well as a founder of Axladitsa-Avatakia and the Living Wholeness Institute. She is also co-founder of AoHAthina in Greece, an initiative bringing participative leadership in time of collapse and crisis. Maria is fluent in Greek and English language.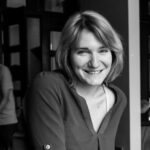 Anne-Laure Romane
Anne-Laure is an expert in systemic organizational change and participatory processes; she worked for 5 years as project manager and international collaboration facilitator at Google and Canal+, before launching the first incubator for social entrepreneurs in Vietnam. She now supports on one hand organizations to transition towards a more horizontal governance and a positive social impact, and on the other hand NGOs and social movements to include more civil participation in the design of their actions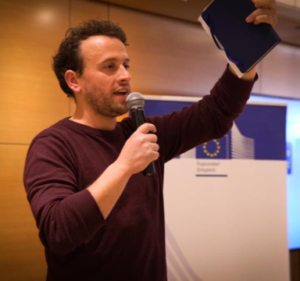 Dimitris Stratakos
Dimitris is one of the co-founders of AoHAthina and a Participatory Process Consultant -Facilitator. Since 2015, he is an active Art of Hosting practitioner, embracing its worldview as a way of living and making a living. He has worked on several small and large scale projects mainly in the non-profit and public sector in Greece and within Europe, co-designing and co-hosting different participatory processes which bring diverse stakeholders together. Dimitris is fluent in Greek and English.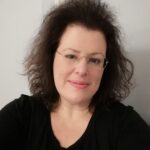 Dimitra Gavriil
Dimitra is member of AoHAthina and a conflict resolution practitioner. She views the Art of Hosting as a life philosophy enabling us to see the world as a whole, while comprised of unique individuals. Dimitra is also collaborative lawyer with the Athens Bar and a certified mediator, specializing in restorative practices and ADR. Since 2015 she has been working with prisons in Greece and California, where she facilitates peacemaking and mediation trainings with inmates and / or prison personnel. She is a JAMS Weinstein International Senior Fellow and the Director of European Programs for Prison of Peace. She is based in Athens, Greece, and her working languages are Greek, English and French.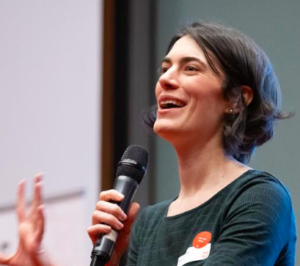 Marina Lynch
Encouraging teams to explore important issues with a 'practice mindset' by inviting people to: deepen their conversations, harness the collective wisdom in groups and reflect on their own role within their organisation. Marina designs and hosts workshops, conferences, team days and trainings for people who want to do more conscious work together – off- and online. She combines participatory and 'horizontal' leadership training with a background in EU communications and migration studies.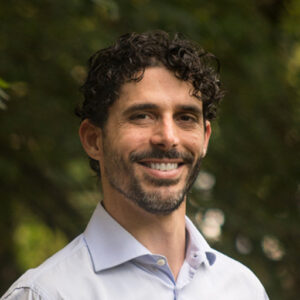 Augusto Cuginotti
Augusto has extensive experience in working with people and teams focusing on leadership development, organisational change and in designing & hosting learning interventions that are effective for corporate, governmental and civil society organisations. Augusto's ability in connecting systems and people are key to his work in preparing and conducting changing processes in face of complex situations. Having lived in five countries and conducted work in English, Spanish and Portuguese, Augusto has shown a special ability to ask strong and meaningful questions that helped DuPont LatAm in their process of new product development and Brazil's Ministry of Finance to create cross-ministerial collaboration platforms.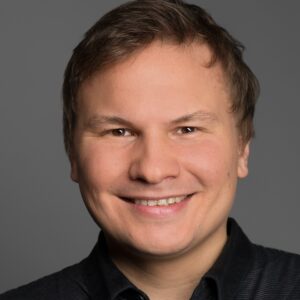 Tobias Leonhardt
Tobias has a strong background of remote companies, human workplace design and hyper-growth tech companies. He is an experienced facilitator for large groups and enterprise coach. For many years he explored what it needs to deeply connect, communicate and have co-creative relationships as human beings. At Zalando I co-facilitated the Agile transformation scaling tech from 120 people to 2.500 in 3 years. He now brings this all to remote workplaces.