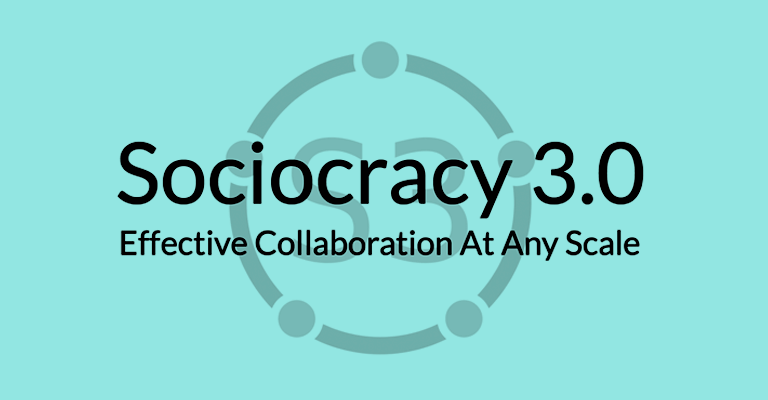 Sociocracy 3.0 (S3) – brings you an extensive collection of patterns and practices that have proven helpful for organisations for improving performance, alignment, fulfilment and wellbeing. The modular approach makes S3 adaptable to any organisational size or structure, unlike similar approaches like classic Sociocracy and Holacracy.
The origin of Sociocracy 3.0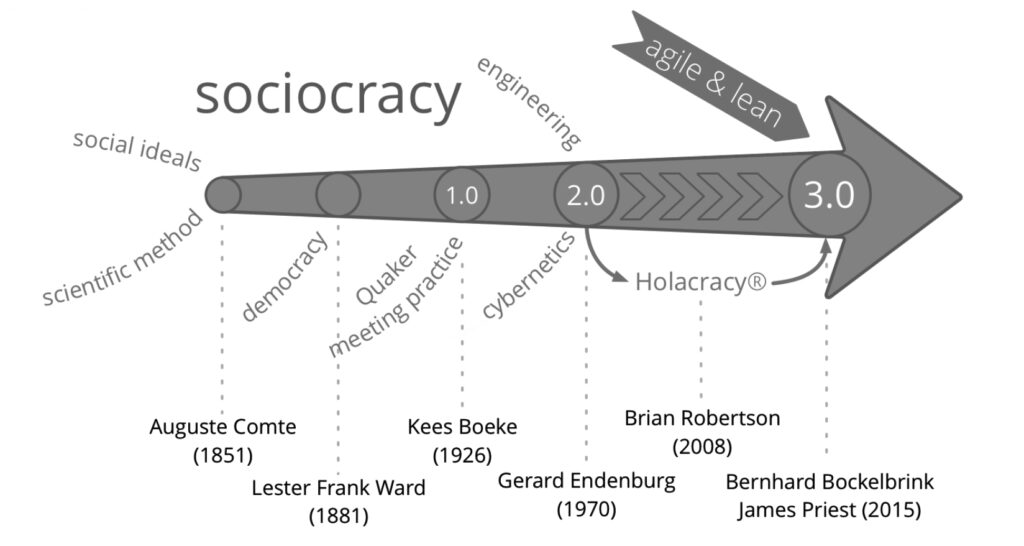 Classic Sociocracy dates back to 1851 and was first put into practice with the Quakers a few years later. In 2008 Brian Robertson released a branded version with the attempt to adapt traditional practices to the business world. This attempt was only partially successful since the complete model is only suitable for certain organizational environments.
Sociocracy 3.0 however integrates not only elements of both practices but also other patterns and practice from Non-Violent Communication, Lean, Agile etc. The modular approach makes it applicable to any organizational environment and 7 principles ensure that the organization integrates them in a horizontal manner.