SenseTribe is organising a 2-day-course called 'organisational design' on 9-10 of May in Madrid. The course has been developed in collaboration with ThinkingWithYou and 9Brains. This experiential learning experience will offer insights and inspiration for organisational design.

What to expect:
Discover inspirational models, practices and approaches, including Zygmunt Bauman, Nassim Taleb, Edgar Schein, Bob Anderson, Integral Theory by Wilber & Beck, Schneider model, Cynefin etc.
Find out more about manifestos, see examples and implement one on your own.
Get to know new organisational paradigms, including Teal and practices like Sociocracy 3.0.
General information:
Workshop date: 9 & 10 of May 2019
Schedule: Thursday & Friday, 9am-6pm
Workshop language: Spanish
Venue and facilities: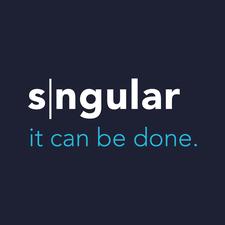 Sngular is an information technology company that covers the whole digital Success cycle, providing all the key competences involved.
Sngular Hub Madrid is a creative, tech-focussed environment where agile, lean and self-organisation, collaboration and team work are put into practice.
The perfect location for an inspiring, hands-on learning experience.
Sngular Hub Madrid can easily be reached by car or public transport and there are numerous parking options.
Address: C/Labastida 1, 28034 Madrid, España
For whom is this course?
This course has been developed especially for HR & innovation specialists, transformation managers, agile coaches, entrepreneurs & change managers
Workshop facilitators:
Miguel Ocaña (Twitter | LinkedIn), Anais Rubio-Galván (Twitter | LinkedIn), Eduardo Toledo (Twitter | LinkedIn), Israel Alcázar (Twitter | LinkedIn), Mira Bangel (Twitter | LinkedIn), Grafic facilitation: Marina Roa (LinkedIn)
Course investment & registrations: